Hello witchy reader-folk!
As I mentioned last week, we've embarked on
a 2020 book club
looking at two of the books that got Laine and I into witchcraft in the first place:
Earth Power
 and
Earth, Air, Fire, and Water
 by Scott Cunningham. If you haven't checked
that pos
t, make sure to do so and see when we're reading each segment. We have ongoing discussions and chats with our Patreon supporters who are reading the book
through our Discord server
, but we also want to open up the conversation more publicly, too. So each month we'll be posting a brief rundown of some questions and ideas that came up either in the discussion between Laine and me
on the show
or through the Discord chat.
This month, we tackled: 
Earth Power
– Preface, Introduction, and Part I (Ch. 1-4)
Some questions to ponder as you read or reflect:
Cunningham often refers to what he's doing as "natural magic," and Cory thought that he was just using a different phrase to describe folk magic, which makes up the majority of the book. What do you think? Are there distinctions or differences between folk magic and natural magic? Are those differences present in Cunningham's introduction, or is he using that term interchangeably?

Cory and Laine both discussed

the idea of different elemental systems beyond the four-parted (or sometimes five-parted if you are reading Aristotle) Greco-Roman system. For example, Chinese metaphysics recognize a different set of elements (Earth, Fire, Water, Wood, and Metal), and other systems get more into "hot/cold/wet/dry/moving/stable" divisions (one of our Patreon folks pointed out in their tradition they have

twelve

different elements, and there's a

funny XKCD comic

about someone being a "Polonium bender" and thinking of elements by way of the periodic table). What exactly

are

 the elements to you? Are they fundamental building blocks in a very material way, or simply symbolic and thus subject to change based on who's using them and how? What elemental systems do you work with, if any?

Laine raised the point that a lot of what we see in the introduction has to be seen as a product of its time (not to excuse it, but just to give it context). One of the big points she brought up was the artificial way that elements sometimes get lumped with "masculine" or "feminine" descriptors. How do you deal with these sorts of outdated ideas when you encounter them in a book you like (especially an older one)? Do you simply dismiss the pieces that no longer work and move on, or do you process it another way? Are dichotomies (like gendered elements) even useful in an age where we understand better that gender is a spectrum rather than an either/or situation?

One great discussion that came up on our patron chat was the question of "What books were your starting point for witchcraft?" Laine and I both had several, and Cunningham's were among our earliest, but does the book (or books) you begin with for witchcraft studies have a defining effect on how and what you study? Or is the other way around, and what you're interested in will lead you to certain types of books (other, non-dichotomous options are welcome, too!). What was your first book of magic or witchcraft?

Finally, do we do too much idealizing of the past? Cunningham likes to paint rosy pictures at times of some sort of agrarian paradise in which nature and magic were all around the common folk (a bit like in the magic forest in Frozen II). Magic, however, always seems to be very adaptable to new situations and new eras. Some of it falls by the wayside when it's not useful/appropriate (for example, there are some terribly racist folk charms involving stealing hair from an African American person but I don't think anyone's recommending those today….I hope). At the same time, while we can "yeet our woes unto the void" in a contemporary ritual, we also might still have uses for lucky horseshoes, even if we don't ride horses regularly anymore). So what do you think? How much of the past informs your practice, and how ready are you to adapt your practice to contemporary needs?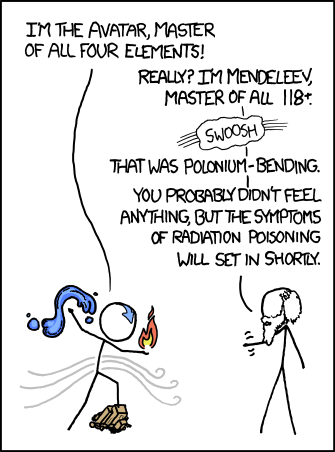 We welcome (civil) discussions and deliberations on these points in the comments, and if you have a question raised by the episode or this post that you'd like to explore further, feel free to comment that as well!
Thanks for reading (along with us)!
-Cory